Added Feb 1, 2019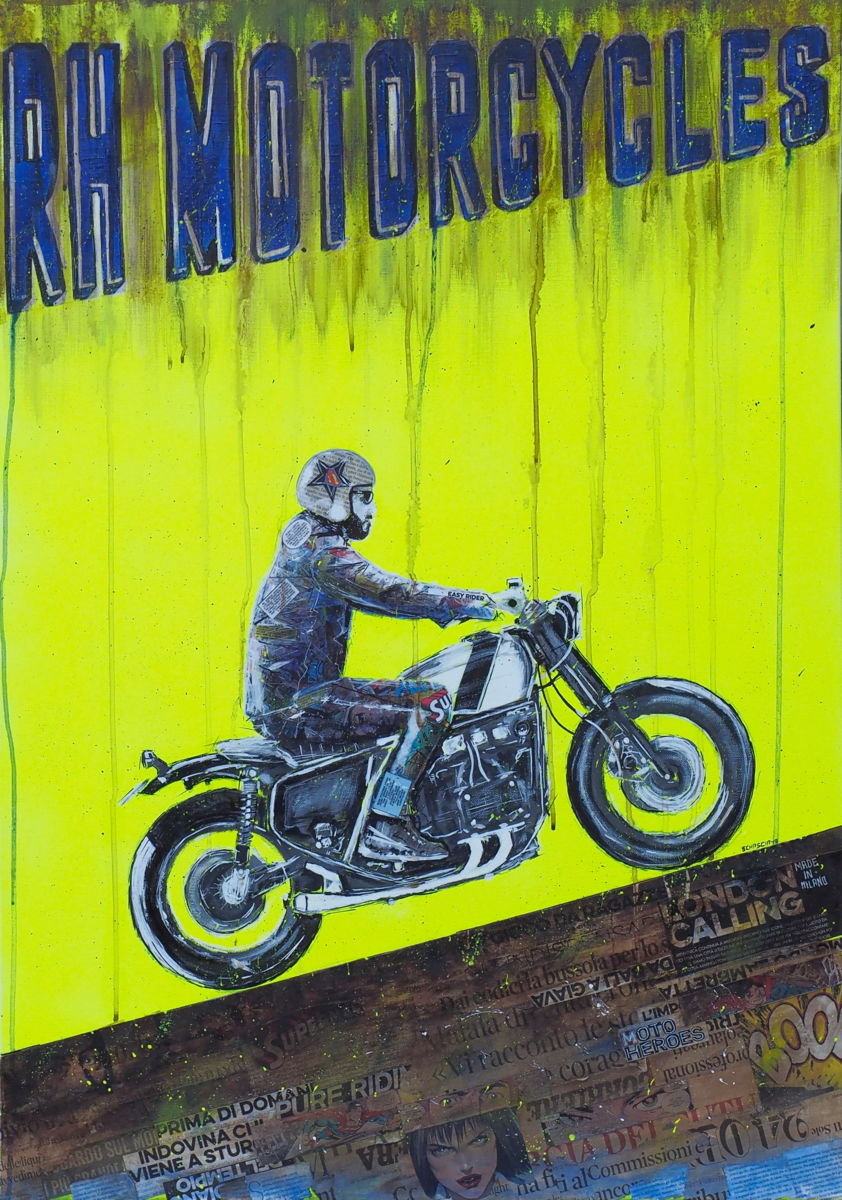 Cafe Racer Special or classic motorcycles on canvas or different supports according to the dimensions that most interest you with mixed techniques such as black and white acrylic collage. If you have an idea in mind, please email me.
IL BAFFO
Added May 27, 2019
Kawasaki Z400J - Schascia&Walter
Added May 8, 2019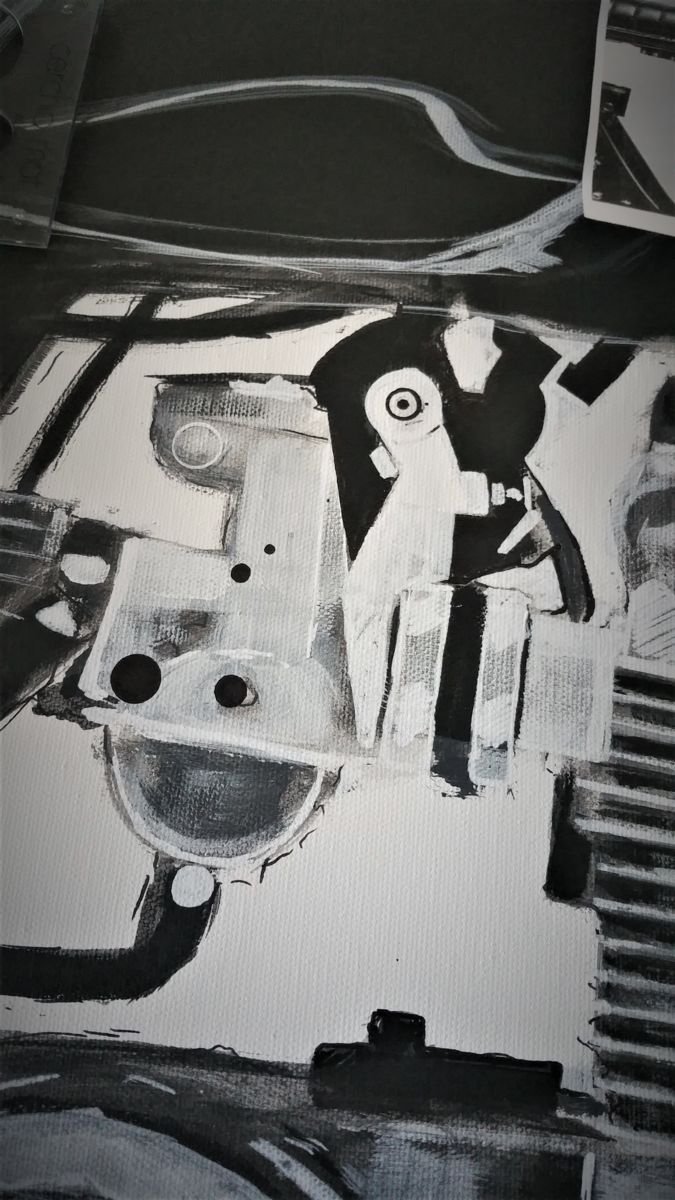 Nuovo progetto bianco nero tecnica mista acrilico-pantone-carboncino-Collage su tela 100x70 cm. Triunph Thruxton officina Kott Motorcycles
Special Cafe Racer Engines and Paintings
Added Apr 19, 2019
For those interested some designs are available for viewing in Milan, to stay on the subject between an oil change and candles in the newly operated ALZAIA GARAGE repair shop Auto-Moto Cafe Racer - Alzaia Naviglio Pavese 106 corner Via Rimini. You will find two extremely available mechanics Walter and Antonio.